This is a story about a boy named Wilkerson, an orphan that was hungry and hopeless. Thanks to your support, we have been able to help feed and care for Wilkerson. This is Wilkerson's story, a true story…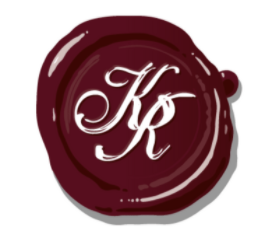 Meet Wilkerson, a young boy with a heart of gold and the eyes of adventure. Wilkerson might have the appearance of just about any young boy you could come across. But, Wilkerson experienced anything but a normal childhood.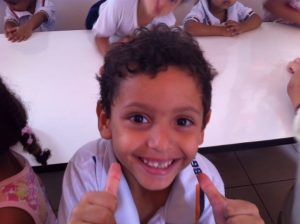 You see, Wilkerson came to the feeding/learning center of an organization we partner with as a 6-year-old boy who was being raised by his grandmother. Abandoned by his mother and father because of their pursuit of a more luxurious lifestyle in the city, Wilkerson was rather lonesome. His grandmother was not very caring of the young boy, so he learned to keep to himself most of the time.
However, one morning, young Wilkerson appeared on the doorstep of the center. He was rather dirty and appeared to be bruised. His clothes were tattered and he looked as though he had been through a rough night. The center took him in, showered and clothed him, and fed him breakfast. After spending some time there, he eventually left.
The next morning, he returned in a similar state as he had the previous morning. Once again, the staff took the young boy in, giving him the care he needed. He always appeared grateful, but also rather quiet in his demeanor. He was a good young boy, well-behaved, and very calm in his mannerisms. Every day, he would leave, and the next morning, he would be found lying on the doorsteps once again.
The staff was rather worried to see Wilkerson in such a constant state of disarray. Concerned for the safety of the young boy, they investigated things themselves. Come to find out, his grandmother was known as the high priestess of the small community that performed dark magic and ceremonies involving her grandson. This would bring her income and a sense of importance.
Just about every single night, Wilkerson was being physically and sexually abused by the men and women who participated in the dark arts. His grandmother did nothing to protect him. In fact, she was profiting off of his abuse. To her, Wilkerson was merely a means to an end; a way for her to make money.
When the staff learned of his situation, they were not able to report this to the local authorities. The corrupt local police were also involved in the abuse and would not do anything to help young Wilkerson escape from the custody of his neglectful grandmother. The staff had no recourse but to clean him up, feed him, and pray for him. They were faithful in their care for Wilkerson, but they had no power over the abuse that was done to him. They could only do their very best in caring for the precious boy.
Wilkerson was taught the Word of God and loved deeply while at the center until dark each day when he had to return to his grandmother. 2 years after he was first found on the doorstep of the center, Wilkerson's grandmother died. An uncle took Wilkerson in and he was able to work at his uncle's restaurant. Wilkerson grew bitter during those two years, knowing that there was a better way he could be treated. But the loving staff cared for him, teaching him how to forgive and how to overcome the battles of his past.
Today, Wilkerson sees that God's hand was moving to rescue him. Though it was not immediate, he is not bitter anymore, but gentle and kind. He is full of love and compassion. In fact, he wants to study to be a psychologist to help other abused and neglected children. Knowing the trauma and pain he himself experienced, he wants to help other children work through the pain to find victory in their own lives.
To those who helped make this story possible, we thank you. Stories like these don't happen without generous donors like yourself with a heart that breaks for the abused and hurting. You are a light in the darkness that cannot be hidden. To continue to make stories like this one possible, consider giving to our Feeding Orphans campaign. Thank you for all you do to help people like Wilkerson. We hope you will continue to make more stories like Wilkerson's come to life.