This is a story about a woman named Samina and her struggle to provide for her family. This is Samina's story, a true story…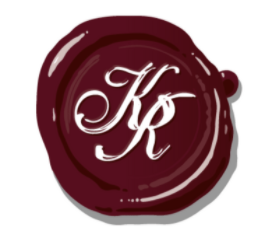 Meet Samina and her husband. They were a couple struggling financially to care for their family, which includes four children. You see, Samina's husband was jobless for a long time, unable to find work because he faced significant discrimination due to his choice to be a Christian man surrounded by people of other faiths. At the time, Samina's husband was suffering from mouth cancer.
The treatments he was receiving were expensive, and they were unable to afford payments. Because they were trying so hard to afford the payments, they wound up losing everything. They went into debt to pay for his treatments, taking on a loan they could not afford. She reached a desperate, hopeless place. She couldn't even buy food for her family.
She reached such a low place, that she was even advised to sell herself for sex to help alleviate their suffering. However, she knew the process would force her to renounce her faith, and her faith was precious to her, so she refused, despite the desperate situation they were in.
Then, Danish and King's Ransom came along. Since our partnership with Danish began, we have been able to purchase sewing machines for these women to be able to make and sell clothes and other materials that allow them to generate income to bring in food and necessities for their families. Samina was one of the women who were gifted a sewing machine to begin helping to move her family out of poverty. It was because of the project that we started for Pakistan that we have been able to gift sewing machines to these women and their families.
Since receiving the sewing machine, she can now feed her family, they are able to begin to eat into the debt they have, and they have hope. You brought hope to Samina and her precious family. They went from considering ending their lives to having hope for what is to come and having the potential to overcome their circumstances and know where their next meal will come from.
Because of our Hope for Pakistan project, we have helped save women from the sex trade, installed water pumps in villages with no access to clean water, and have given women and their families opportunities thanks to the sewing machines that have been given to them. If you would like to help us do more for Pakistan, consider donating today. Thank you so much for choosing to partner with us and serve those suffering in Pakistan. There is nothing better than knowing that those who are suffering are being served by people like you, who are advocates for the poor and needy.
If you would like to make more stories like Samina's possible, consider giving to our Hope for Pakistan project today. Press the link below and help us give hope to those desperate for a morsel of some today.