Please note that in order to ensure the safety and protection of those rescued, we have chosen to omit or alter names and references to locations. This is Kay's story, a true story…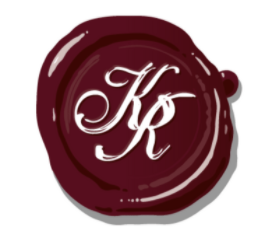 Imagine…
You're a young 12-year-old girl trying to enjoy your childhood, hoping to be loved and cared for by those who serve as your guardians. Well, in 2016, Kay was that 12-year-old girl. At this time in her life, her parents were unable to support her, so she lived with her grandparents.
During that year, she suffered from multiple lascivious acts from her paternal grandfather. Scared to tell anybody because she didn't think anyone would believe her, she suffered through these acts, feeling powerless and unable to escape this harsh and undeserved treatment.
After the school year ended, she returned to the custody of her parents. All was well and things were looking bright for young Kay. However, one night her father decided to intoxicate himself. As a consequence of his poor judgment, Kay suffered through a night of abuse. Scarred by this, her grades began to decline rapidly.
A concerned and observant teacher noticed this steep decline in Kay's performance and decided to see what was the cause. She talked with her and Kay felt safe enough to disclose her experiences with the teacher.
The teacher informed the school's principal of the situation young Kay found herself in. The school principal decided that it would be best to have a private meeting with Kay's mother, rather than informing a social worker and the police. Her mother chose not to believe the principal but promised the principal that she would protect her from further abuse.
Nothing changed. Months later, in June of 2021, Kay's father once again abused her. This time, she decided that enough was enough. Kay had a very heated argument with her mom in October, and that was when she decided to leave her home, running away and seeking assistance from a friend and a former teacher. 
She was brought to a police station and the local social worker was contacted. She was referred to an organization that is currently helping her. She is now adjusting to her new life abuse-free and is getting the counseling and therapy she needs to be able to overcome the trauma she has from her experiences.
Thanks to this incredible organization, Kay may be able to file a complaint against her abusers so they will never be able to harm anyone again. It's because of you that stories like this can be told, where instead of being another negative statistic, Kay can be a story to inspire others to get out of abusive situations and empower those who feel powerless. When you give, you help make stories like this possible.
If you want to make more stories like this for children found in abusive situations, please use the link below to get involved.
Rescuing Children From The Sex Trade